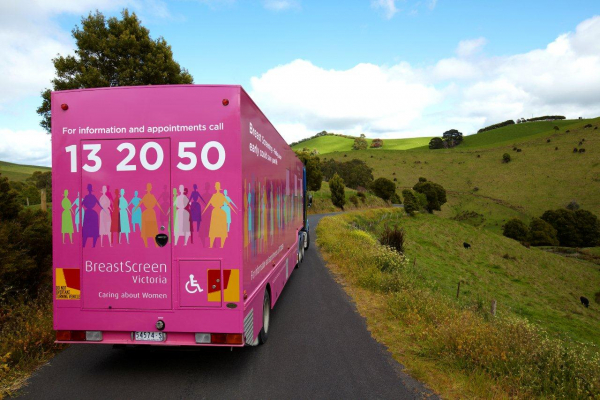 $15, free spots available | Tue 3 Oct | Leaves from Marrar Woorn | 9am-4pm
Breast screening in Colac fills up fast so this time we have appointments put aside for Apollo Bay ladies, with transport included.
Tuesday 3rd Oct appointments between 10am -12pm (bus leaves Marrar Woorn at 9am, returns at 4pm)
To book contact Great Ocean Road Health – Apollo Bay Reception on 5237 8500.
BreastScreen Victoria invites women aged 50-74 who do not have breast symptoms for a free breast screen every two years. Women over 40 are eligible to attend.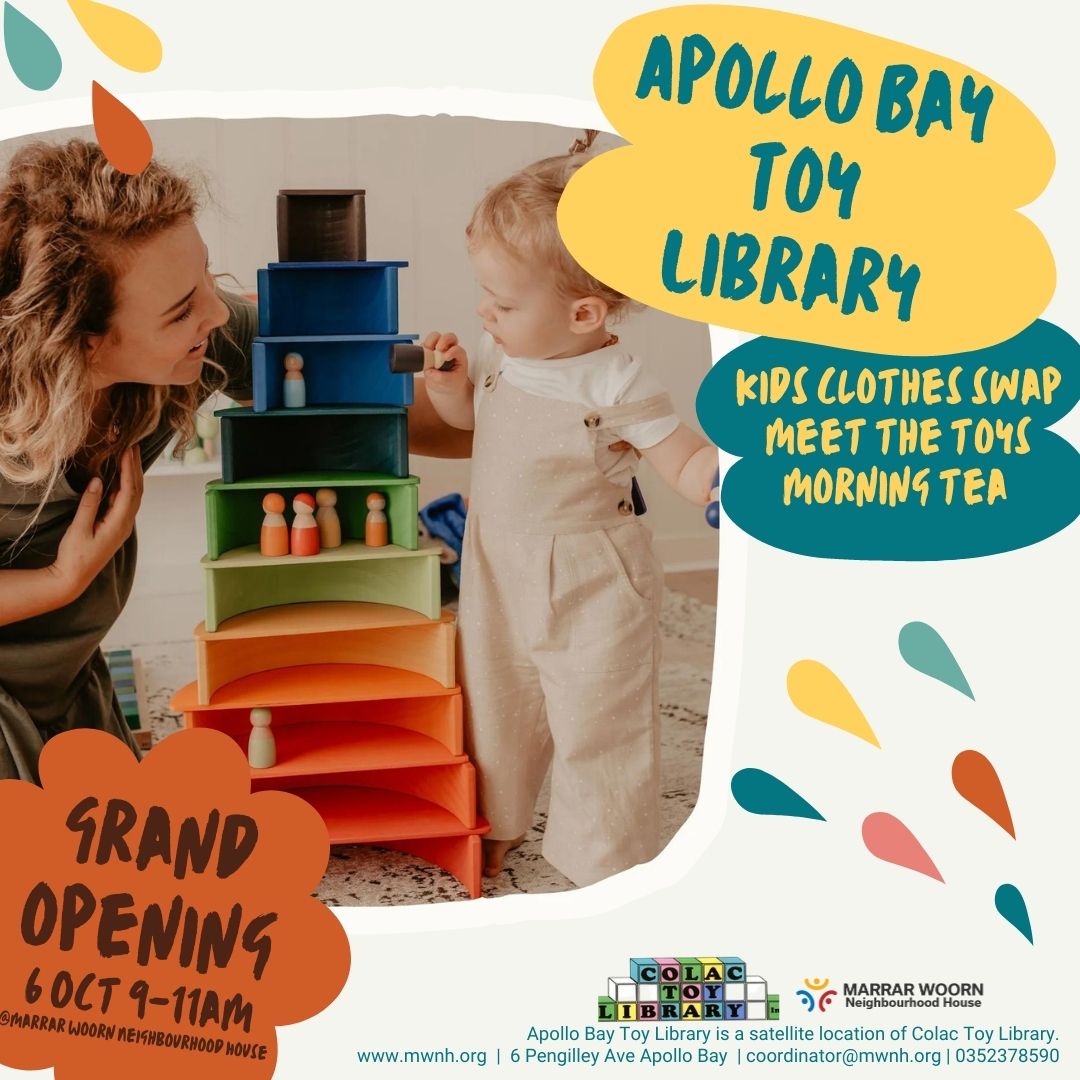 Toy Library Grand Opening!
 Fri 6 Oct | Marrar Woorn Neighbourhood House | 9 am-11am
At the toy library you can borrow from a vast array of well-made toys that have been designed to support your child's skill development and imagination. 
Apollo Bay Toy Library is a satellite of the well established
Colac Toy Library
. Please come and learn more on the 6th of October
.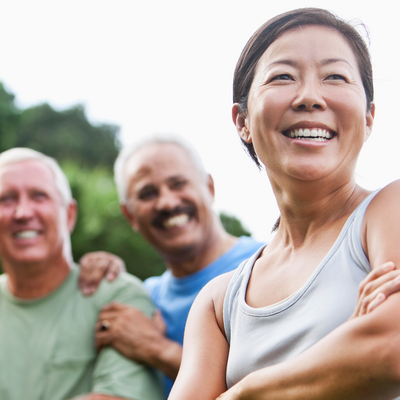 Free event | Mo 23 October
Marrar Woorn Neighbourhood House
Do you feel confident managing your type 2 diabetes? There is a lot to consider when you have diabetes, so if you ever feel unsure, don't worry, you're not alone.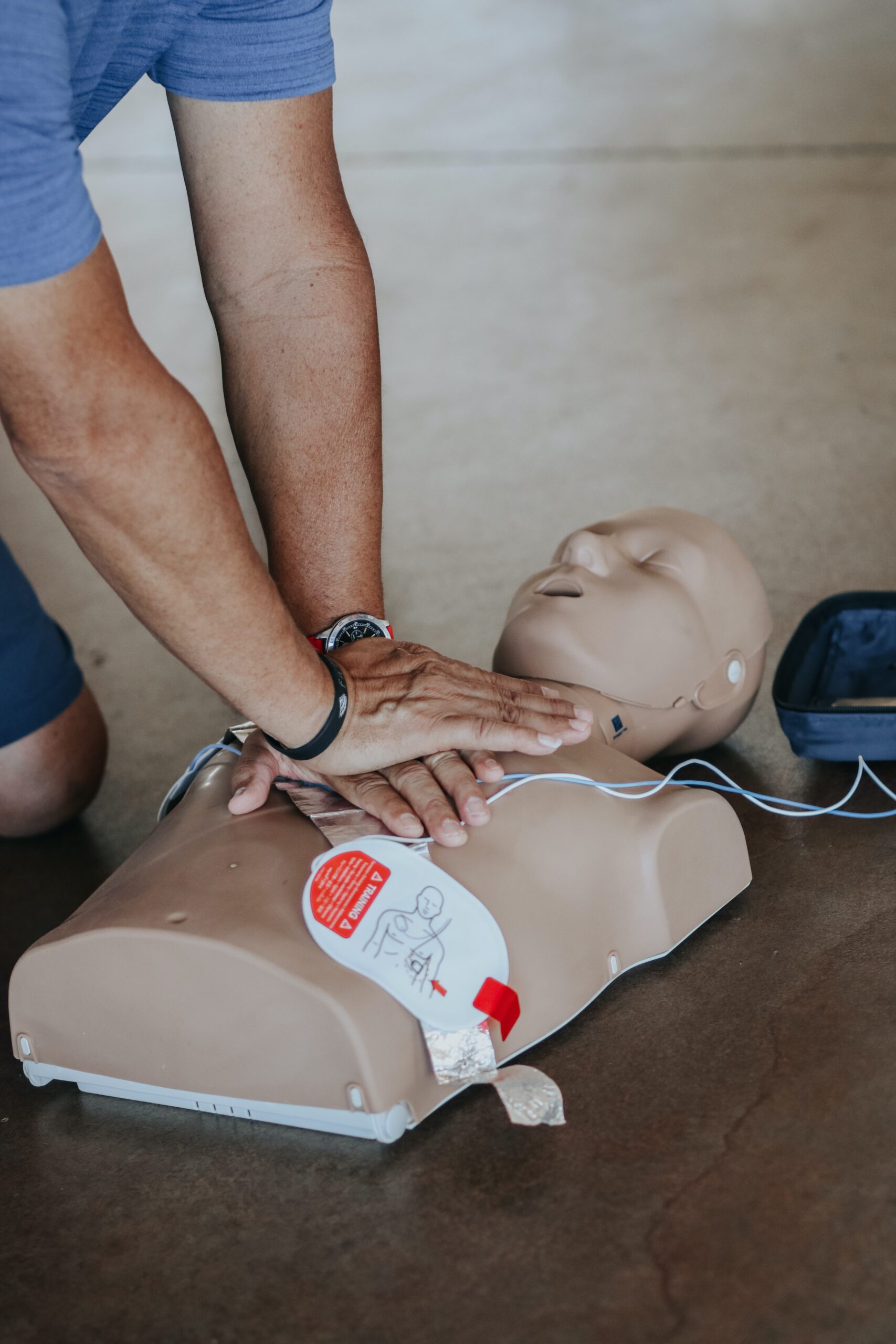 $190 full course, $85 for CPR only| Tue 24 October
Marrar Woorn Neighbourhood House
Great Ocean Road Health will be delivering HLTAID011 – Provide First Aid and HLTAID009 – Provide CPR on Tuesday the 24th of October in Apollo Bay and enrolments are open to community members.
First Aid Training can benefit anyone, be it parents, for job requirements, or those who just want to participate in community group activities. Gaining first aid knowledge is easy with our First Aid & CPR courses. Delivered by Alpine Health's experienced nursing staff, our courses are current and relevant to the local community.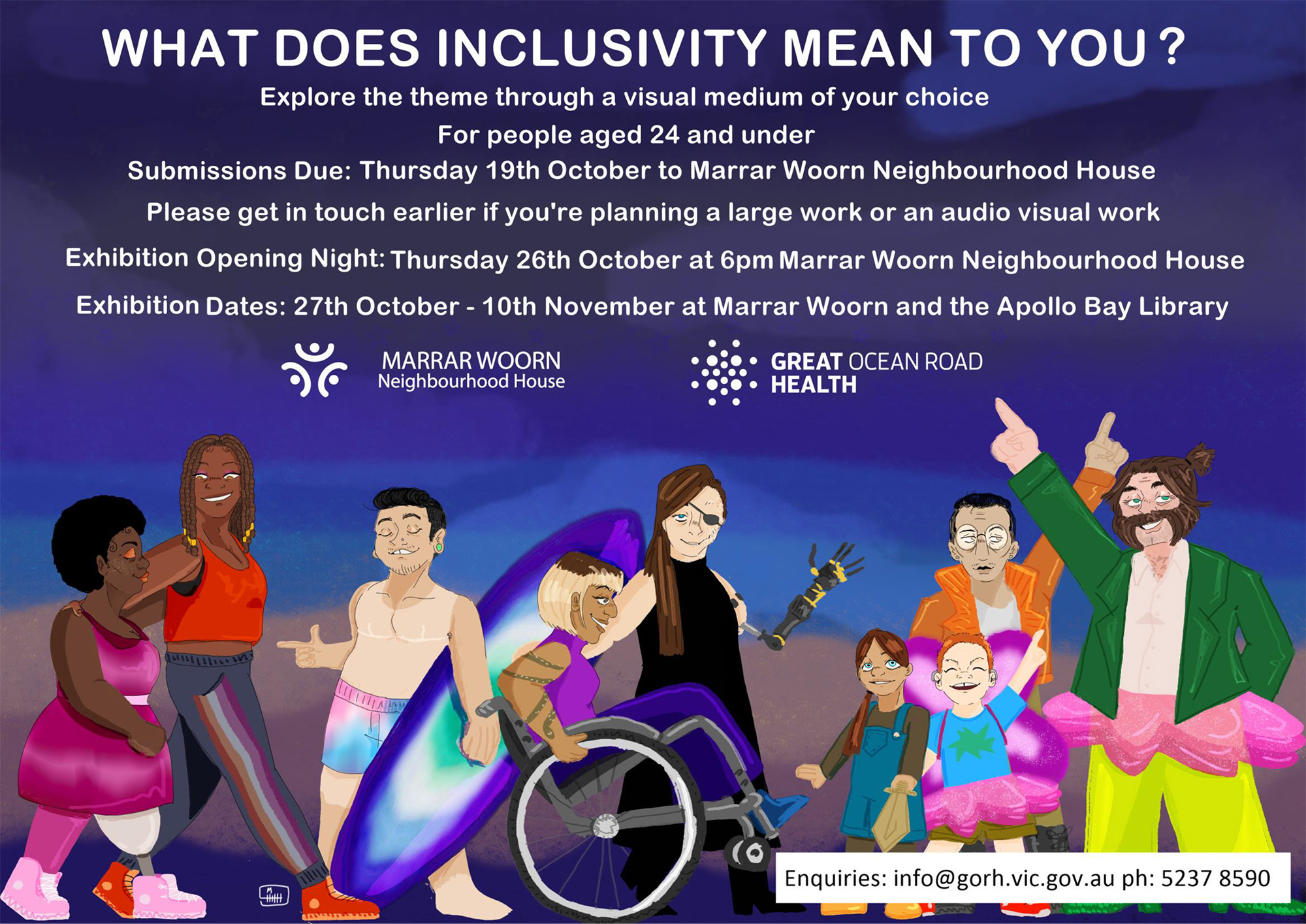 Free event | Thu 26 Oct 6pm opening night
Marrar Woorn Neighbourhood House
What does inclusivity mean to you? Explore the theme through a visual medium of your choice. For people aged 24 and under.
Submissions due: Thu 19 October
Please get in touch earlier if you're planning a large work or an audiovisual artwork.
Exhibition opening night: Thu 26 October. Exhibition dates: 27 Oct -10 Nov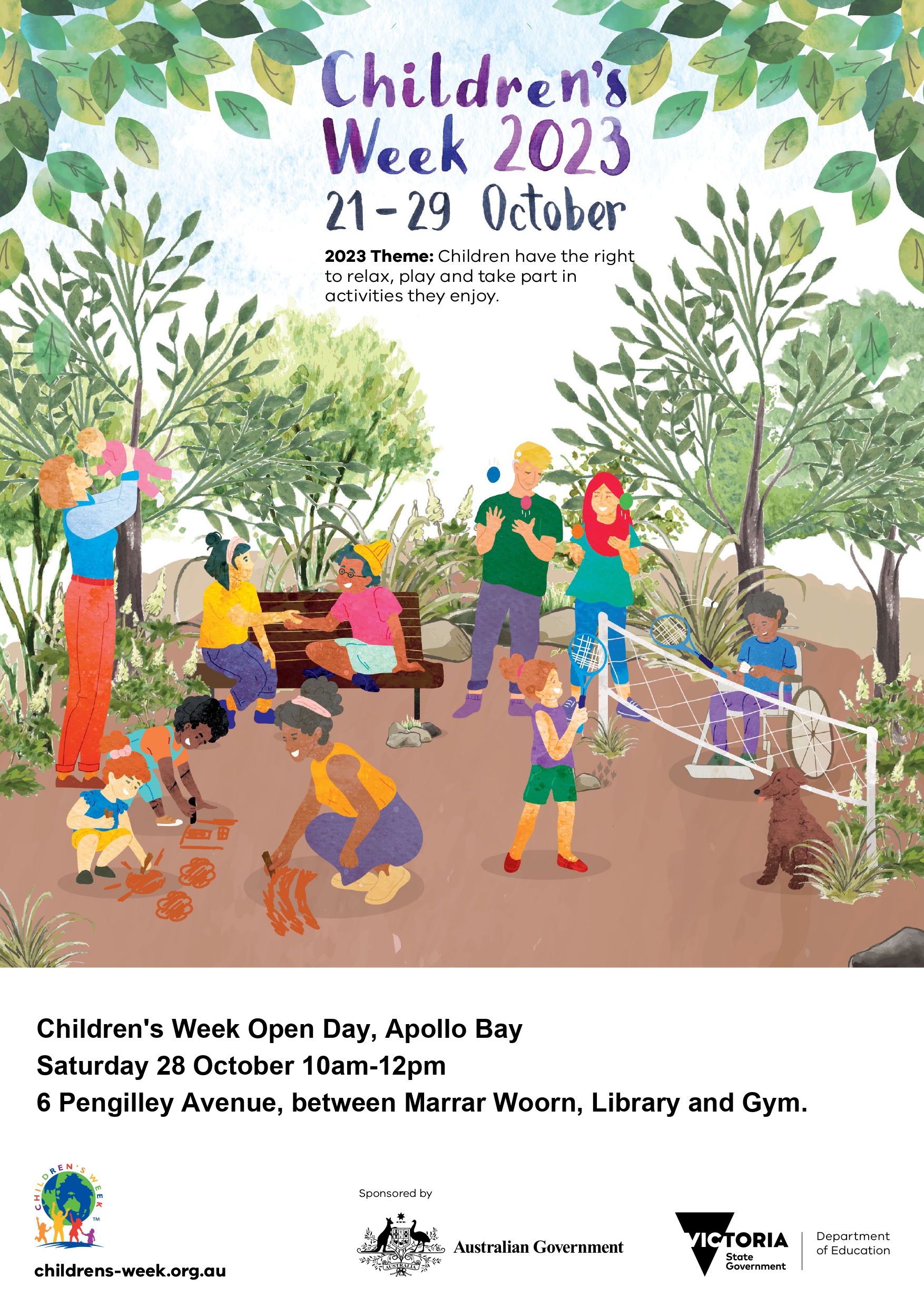 Free event | Saturday 28 October 10am-12pm
Marrar Woorn Neighbourhood House
Join us at the Children's Week Open Day! Come and get some fresh veggies and fruit, paint with Arts Therapist Caroline Williams or enjoy some messy play with the Toy Library. 
The Apollo Bay Library will have their Lego Club going, as well as some extra games tables there. The new Gym Lab will also put on something special, and even Terra Craft are coming for some spooooooky crafts!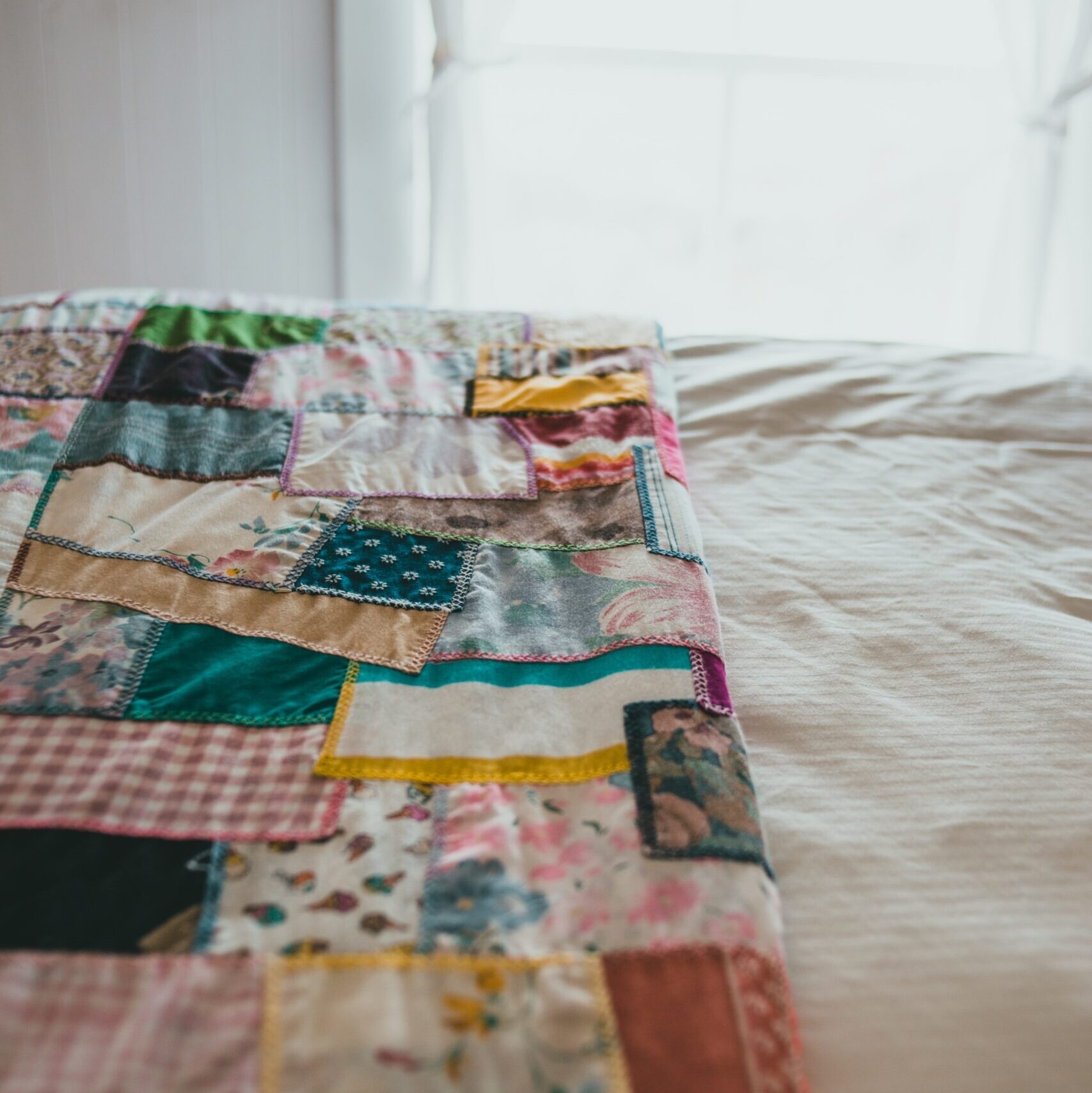 Patchwork & Quilting Club 
Every 1st and 3rd Tuesday of the month.
Marrar Woorn Neighbourhood House
All are welcome to join the Patchwork and Quilting Club!
Call Val on 0437637929 for more information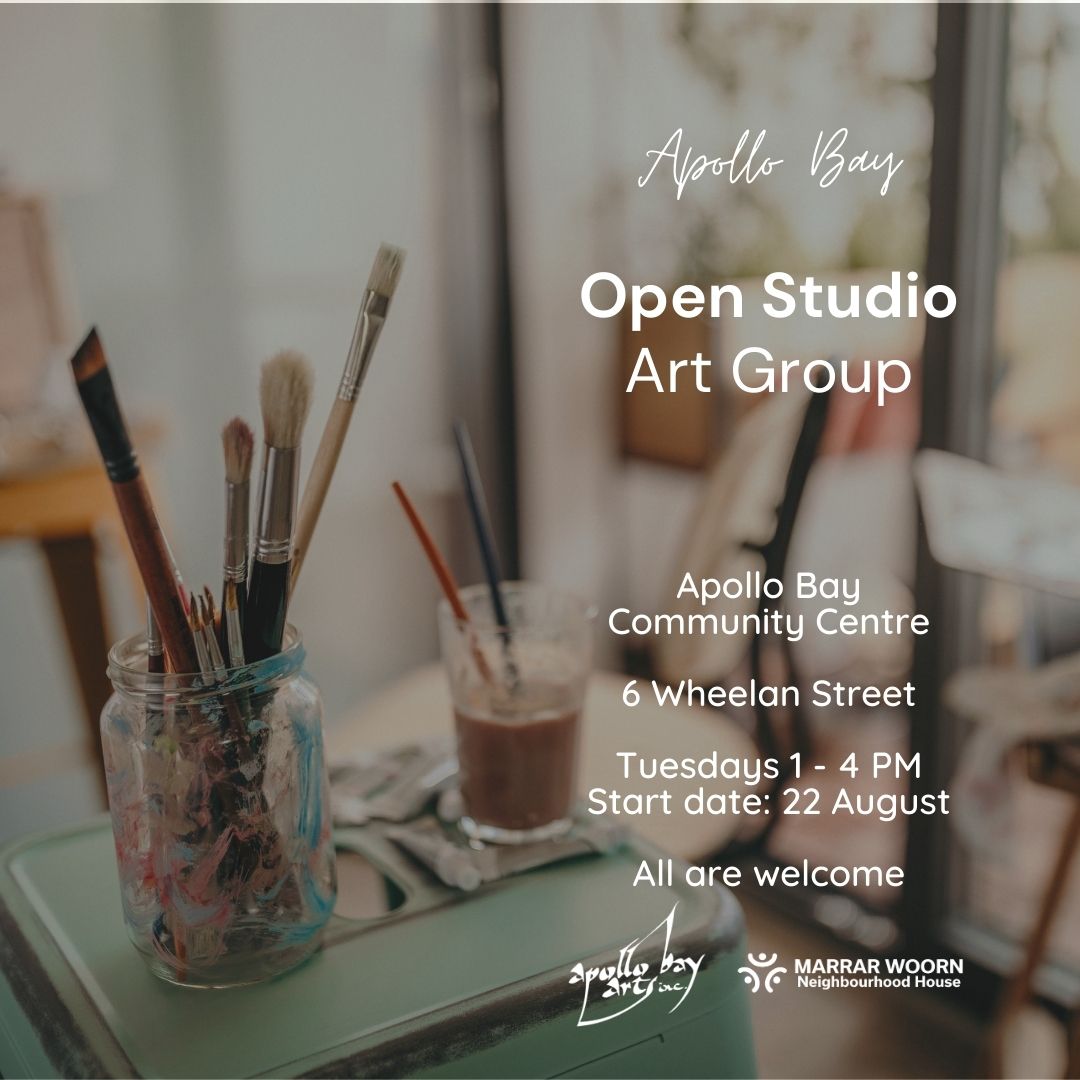 Gold coin donation| Every Tue from 22 August onwards, 1-4pm
AB Community Hall (previously Senior Cits)
Come along to the new Open Studio Art Group and work on your own projects in the company of other creatives!
Bring your own art project and materials, we have trestles available, heated space, good lighting and friendly creatives.
Contact apollobayarts@gmail.com for more information or just drop in.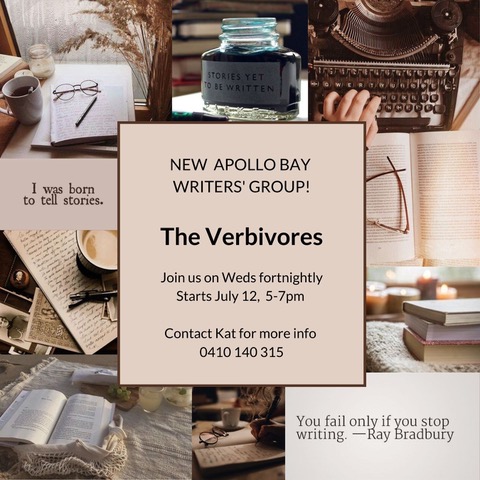 Wednesday 9 August onwards fornightly
Marrar Woorn Neighbourhood House
Apollo Bay has a brand spanking new Writers Group, 'The Verbivores'.
This is a group for all ages, all genders and all genres, so come along on July 15th, meet your new best writing buds and share some of your work.
Remember, you only fail if you stop writing!
For more information call Kat on: 0410 140 315.
Dances to Mind Your Groove
Pay as you feel | The second Thursday every month | 4:30pm
AB Community Hall (previously Senior Cits)
Dance for health. Monthly guided dance sessions. All ages and abilities welcome.
No bookings required.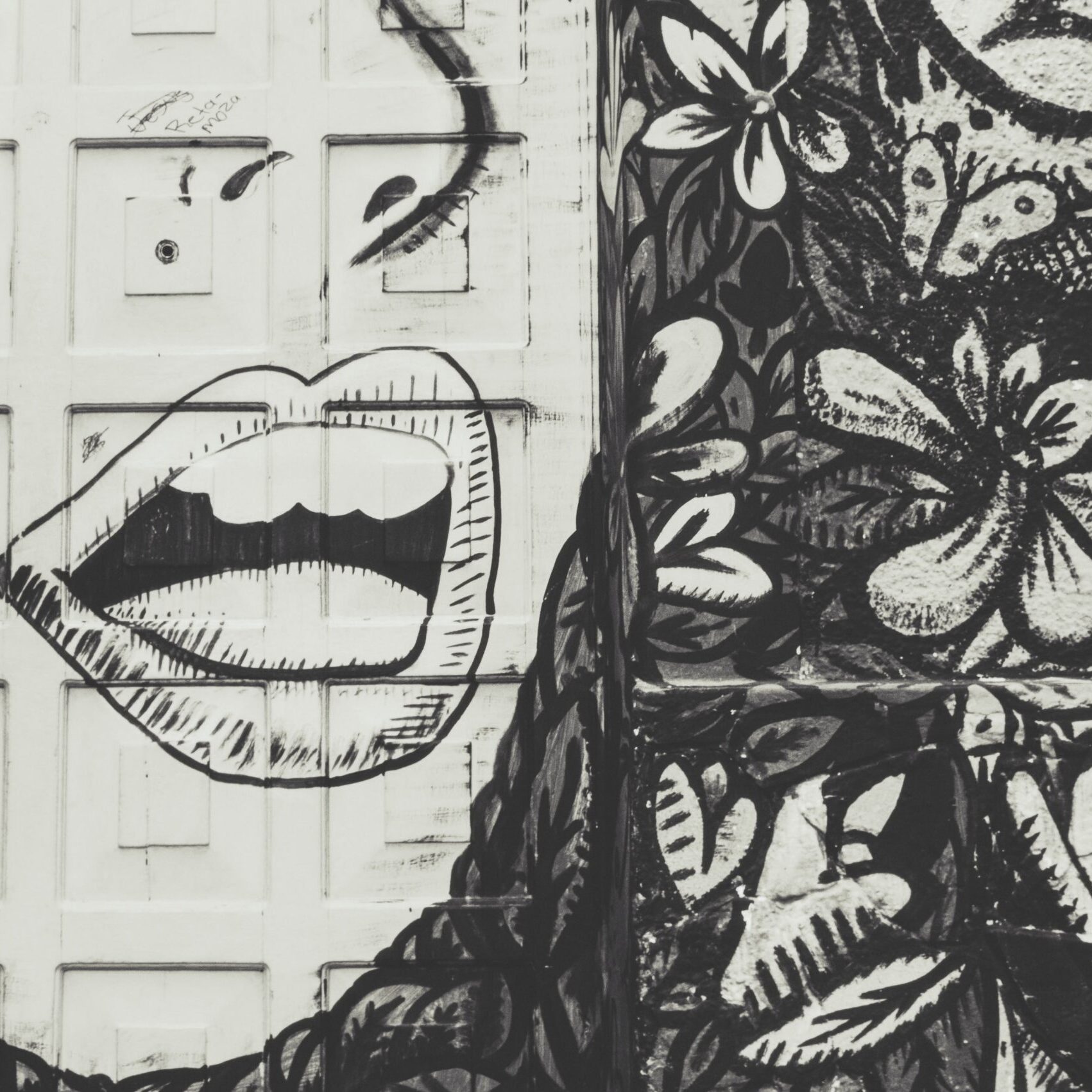 Free | Every Wednesday at 3.30pm
Weekly at Marrar Woorn Neighbourhood House
The new Apollo Bay Youth Art Group is for students in Years 7-12 and is absolutely free! The group will be facilitated by local artist and art therapist Caroline Williams, and all art materials will be supplied as well as a yummy afternoon tea each week.
Please email info@gorh.vic.gov.au to request a copy of the parent consent form or for more information.
The Youth Art Group is an initiative of Great Ocean Road Health and is funded by the Foundation for Rural Regional Renewal.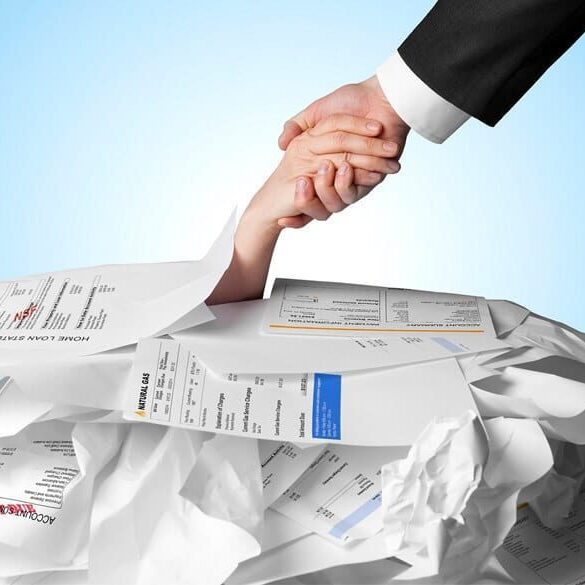 Financial Councelling Appointments
Free service by appointment.
Marrar Woorn Neighbourhood House
Rhonda Mahoney provides free confidential support for community members.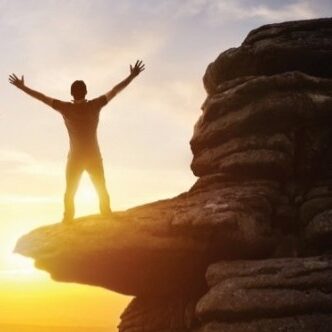 Thursdays 7:00pm – 9:30pm 
Marrar Woorn Neighbourhood House
Help us build a strong, supportive group in Apollo Bay.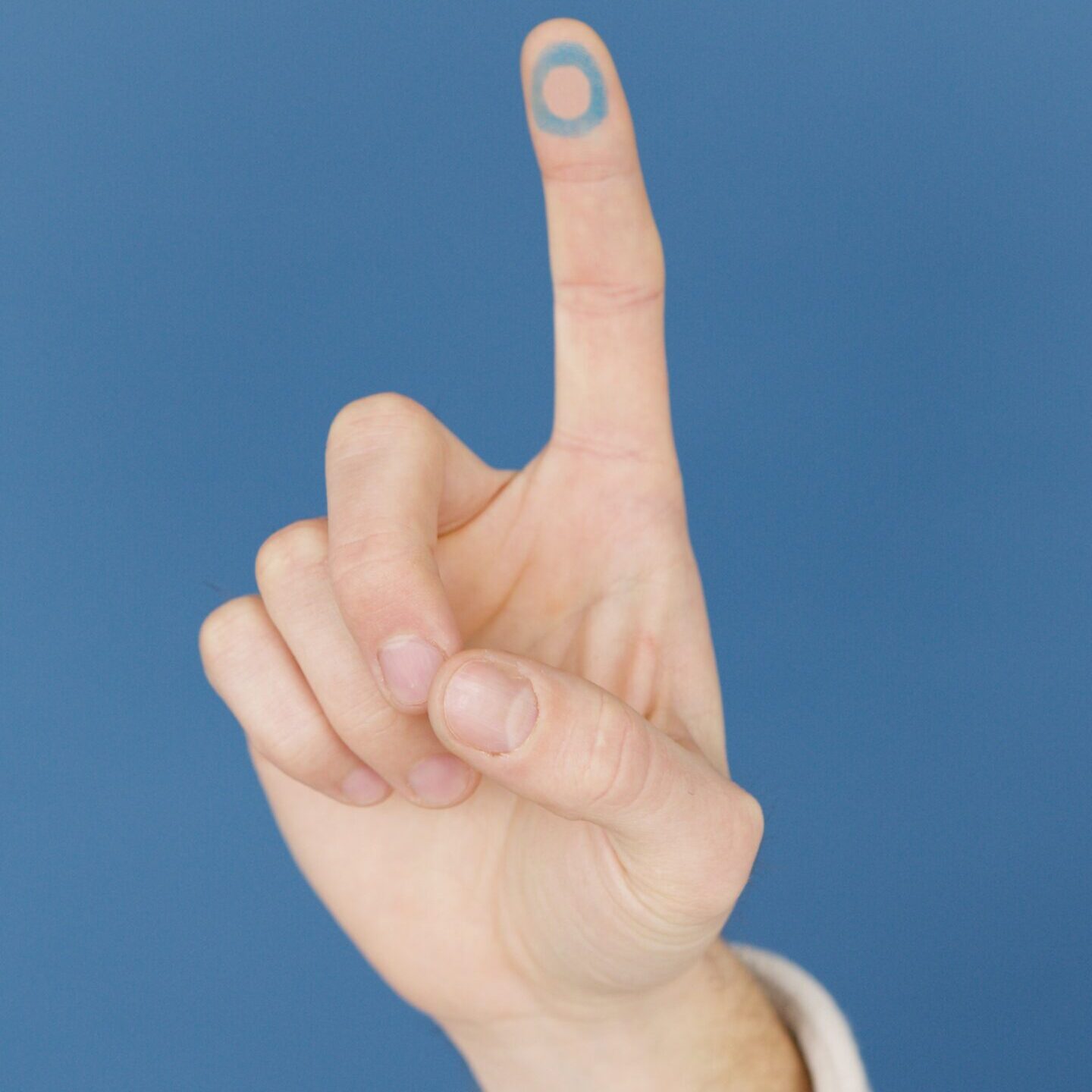 Diabetes Information and Support Group
Monday 10:00am – 11:30 pm
Marrar Woorn Neighbourhood House
Each session will involve morning tea, get together and information session.
Contact Celia on 0419157525 or Celia.Clarke@gorh.vic.gov.au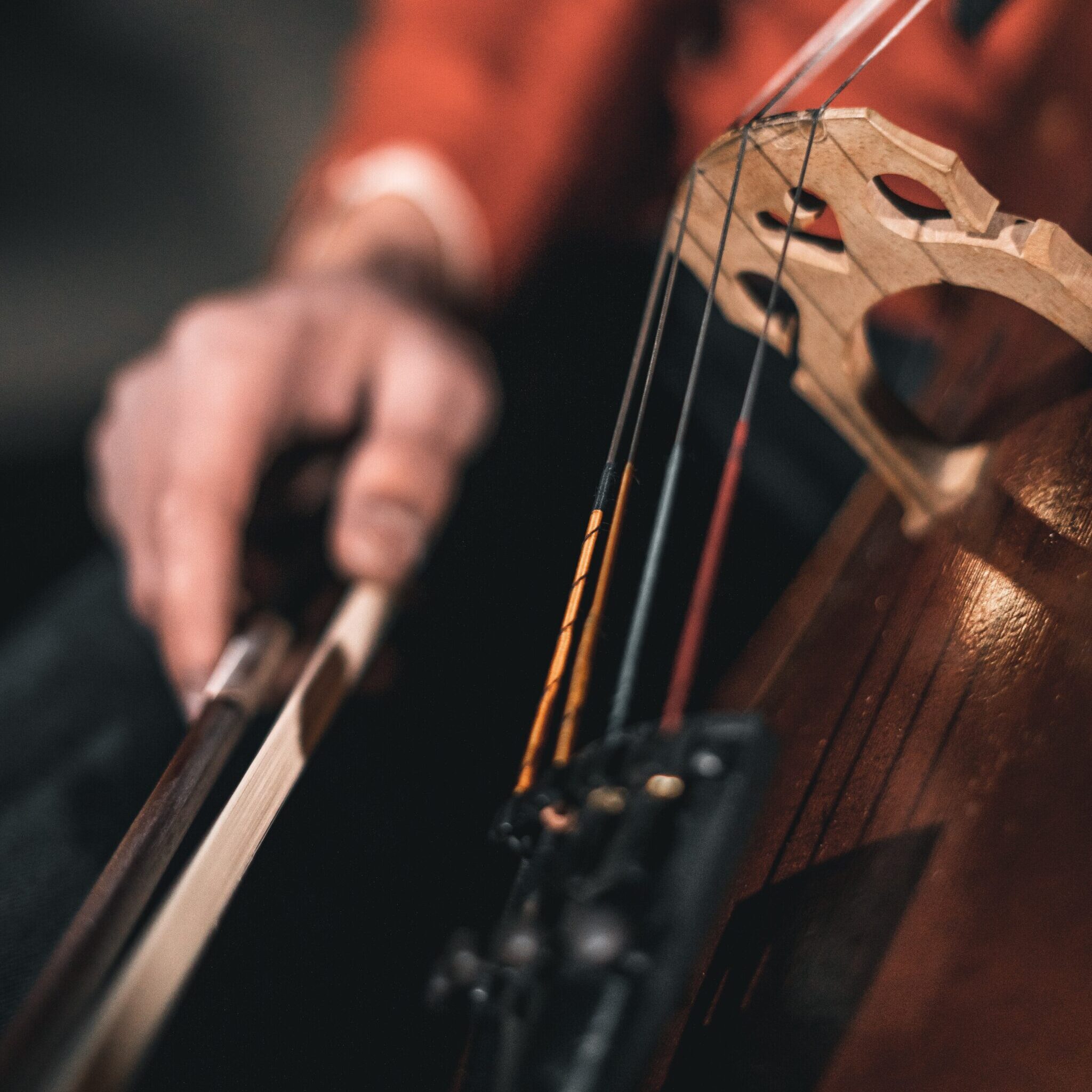 Marrar Woorn Neighbourhood House
Peter Newnham is offering lessons  suing the Suzuki Method.
Call Peter Newnham on 0421521821 or email peternewnham59@gmail.com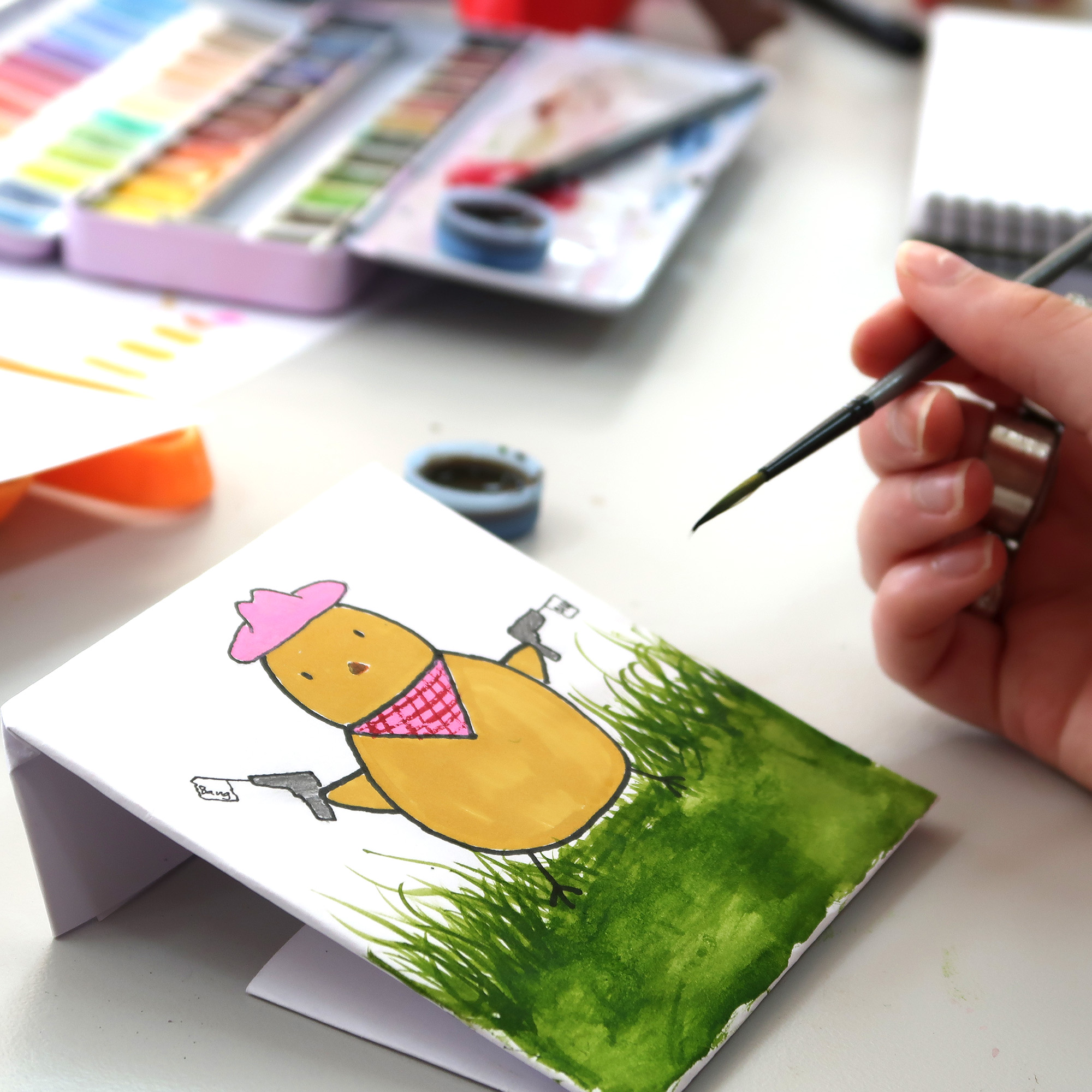 Every Wednesday during school terms
Colac Maker Space, transport from Apollo Bay/Forrest available
The Colac Otway Art group is an inclusive, safe, and welcoming space for young people aged 12 to 24 interested in creative expression, and meeting peers from across the region.
LGBTQIA+ and allies welcome.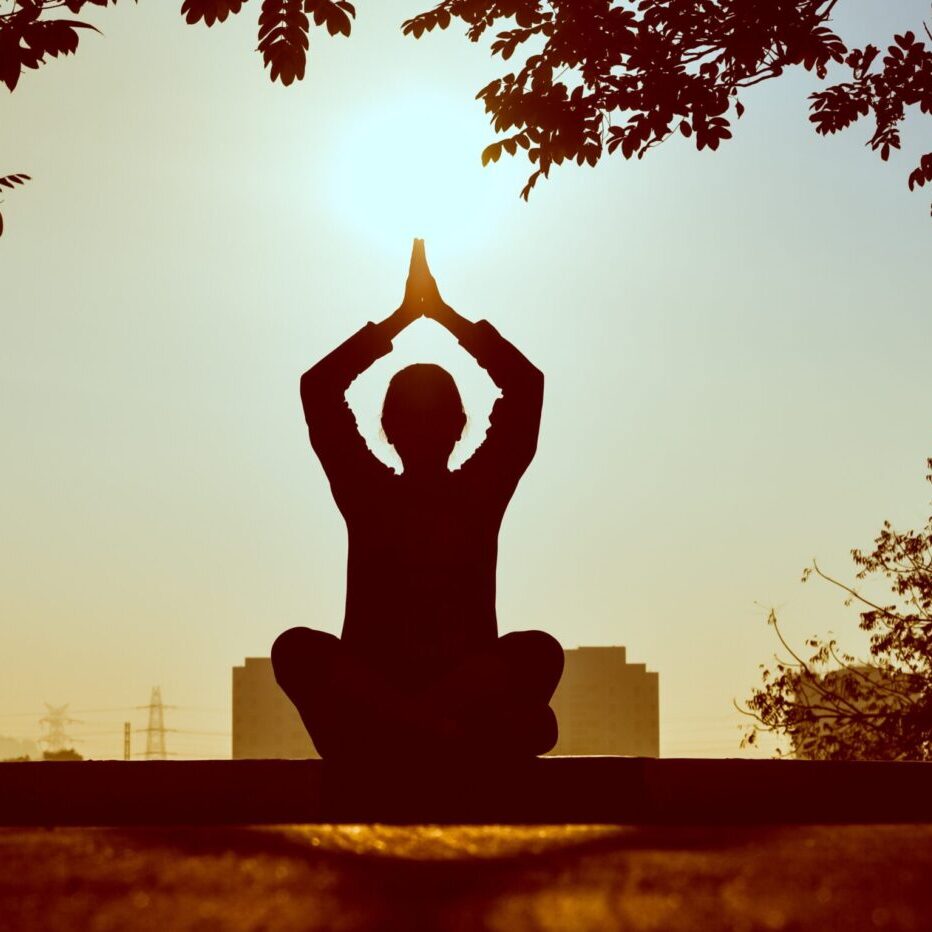 Apollo Bay Community Hall, 4 Whelan Street
Set aside some time in the week to slow down, quieten the mind and listen to the body. Suitable for all levels. Bring your own mat and water bottle.